New Year's Day is a time to sit back and reflect on the year, contemplate some of the big questions: Why am I here, What the hell am I doing with my life, and At what point did I finally drink my weight in beer. What follows is a list of my favorite beers of 2015. Why give a flippin' firkin about what one hop head in the middle of Ohio drank this past year? Same as why you read any end of the year list: to judge yourself against popular taste and declare yourself the winner.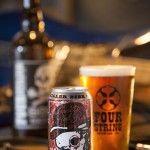 10. Skeleton Red Rye IPA, Four String Brewing (Columbus, OH)
I was disappointed to learn this is only a fall seasonal, because it's my favorite Four String beer so far. The beer is hoppy, fresh, almost citrusy, and yet seriously dry — attributes I strive for, myself. Skeleton was a favorite this fall and made me proud of Ohio's beer integrity.
9. Nail City Porter, Wheeling Brewing (Wheeling, WV)
Within a square block in the city of Wheeling I purchased: an armload of fantastic used books for $1 apiece from a used bookstore that specialized in towering, dusty stacks of novels; a vintage red leather jacket with rabbit fur collar from an antique shop specializing in the Confederacy; a growler of rich, roasty Nail City Porter from a bartender who looked like Britt Daniel of Spoon. I'm sure that had nothing to do with my attraction to it.
7. Little Sumpin' Sumpin', Lagunitas Brewing (Petaluma, CA) / Celebration, Sierra Nevada (Chico, CA)
Based solely on the volume of certain bottlecaps in our collection, these two beers earned their spot on this list. Both are go-tos: Little Sumpin' year-round; Celebration from November to January. They remind me of each other in character, a bit. Each is dangerously, deliciously easy to drink and not of such an obnoxious abv that you can't have two or three in an evening.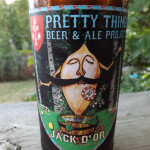 6. Jack D'Or, Pretty Things Beer & Ale Project (Somerville, MA)
Jack has been one of my favorites since my time living in Boston, and having a glass of it on my visit there this fall made the trip. Sadly, I learned recently that the gypsy brewery will be shutting down operations, removing some of the most inventive and whimsical beers from the market.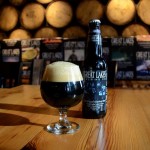 5. Blackout Stout, Great Lakes Brewing (Cleveland, OH)
Named after the infamous blackout of 2003 that originated in Ohio, Blackout could also refer to your state of mind after two or three. This powerful Russian Imperial Stout is one of my favorite seasonals, and it comes out just in time to save you from Christmas. Forget Christmas ales, the way this beer makes all your relatives tolerable is the true Christmas miracle.
4. Embalming Fluid, The Phoenix Brewing Company (Mansfield, OH)
I have mentioned before how wonderful it is to have a local brewery mere steps from my store; this beer made it dangerous. It is seriously high-octane imperial IPA that they claim is 8.2% abv, a number I would contend. And damn is it tasty. Save one highly unusual shouting-drunk incident in which one member of my family (the husband) charmed the bartenders into serving the beer in 20 ounce glasses instead of the 12 ounce, casualties have been low.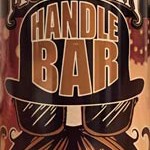 3. Handlebar Double Stout, Moerlein Lagers & Ales (Cincinnati, OH)
This was a super-limited release (like, made once) that I was happy to stumble across. It hasn't gotten great reviews elsewhere, but I loved the coffee, chocolate, hops combo. It was a great sippin' beer this fall as I pretended it felt like fall outside and not May.
2. Extreme IPA, North High Brewing (Columbus, OH)
North High Brewing is a hip, manly place that is one half beer bar, one half DIY brewery. When I visited to pick up a growler of Extreme IPA, I was THE ONLY woman in the bar. The record scratched as I walked into an episode of Mad Men. I can only assume the group of dudes brewing that afternoon had been sucking down 9.4% pints of Extremes, because I was extraordinarily popular. Or perhaps the beer has supernatural powers.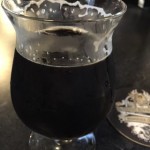 1. Black Aggie, The Phoenix Brewing Company (Mansfield, OH)
Last winter was cold. Like, well past booger-freezing temperatures and on to soul-frostingly cold. Black Aggie is Phoenix's Russian Imperial Stout, a style I am quite fond of and look forward to every winter. Not only are they delicious, but they are strong; strong enough to push the blood back into my fingertips and to put (after two of them) my trademark astounding wit back on my lips. Or so I tell myself on Thursdays.
What's on your Top Ten list?