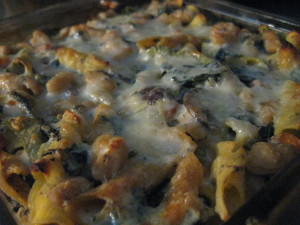 It's hard not to think of Christmas as the granddaddy of December holidays, at least in this part of the world, but allow me to remind you that there's another, more (literally) astronomical occasion to celebrate this Sunday: the winter solstice. Have you all gotten your Saturnalia costumes dry-cleaned?
People have been celebrating the shortest day of the year ever since…well, since they were able to calculate that it was the shortest day of the year. Some pre-Christian celebrations included Scandinavians burning a Juul log to honor Thor (yep, that's where the Yule log comes from), Mayans doing a terrifying if-we-don't-break-our-ankles-this-will-probably-be-good-luck trick called the flying pole dance, and Romans crowning some poor schmuck as Saturnalian king and giving him unrestrained license until they killed him seven days later.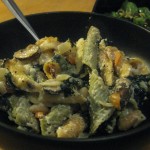 Given the, erm, vibrancy of some of these festivals, it's a shame that most solstice celebrations have dwindled to nothing. It's still an important holiday in the pagan religion, but despite the impact of a phrase like "pagan ritual," I read through a couple of them, and they seem mostly to involve pretty staid activities, like watching the sun rise or sitting in the dark while mindfully chewing bread.
So how should you commemorate the solstice? Invent your own celebration. I made up this solstice casserole—filled with winter vegetables, spiced with black pepper and nutmeg, and blanketed with a thin layer of snowy white cheese.
Winter Solstice Casserole Continue reading →